One out of 5 people have a mental illness which means we encounter hundreds of people a day with mental health concerns.  So why aren't we talking about it?
LoveAndLynn has created a fun and creative series for 2016 titled "Mental Health Matters". This series will help bring life to the many mental health experiences that people face daily but go unspoken in our communities.
These events include panel discussions, brunch fundraisers, spoken word forums, karaoke and game nights.
 January 16, 2016 will be the kick off event
 to this fun series.
This night will include: Karaoke, trivia, happy hour, networking, prizes, food, and lots of laughs!
Hope to see you there!
Make sure you RSVP on the right side of this blog post
Under "Upcoming Events"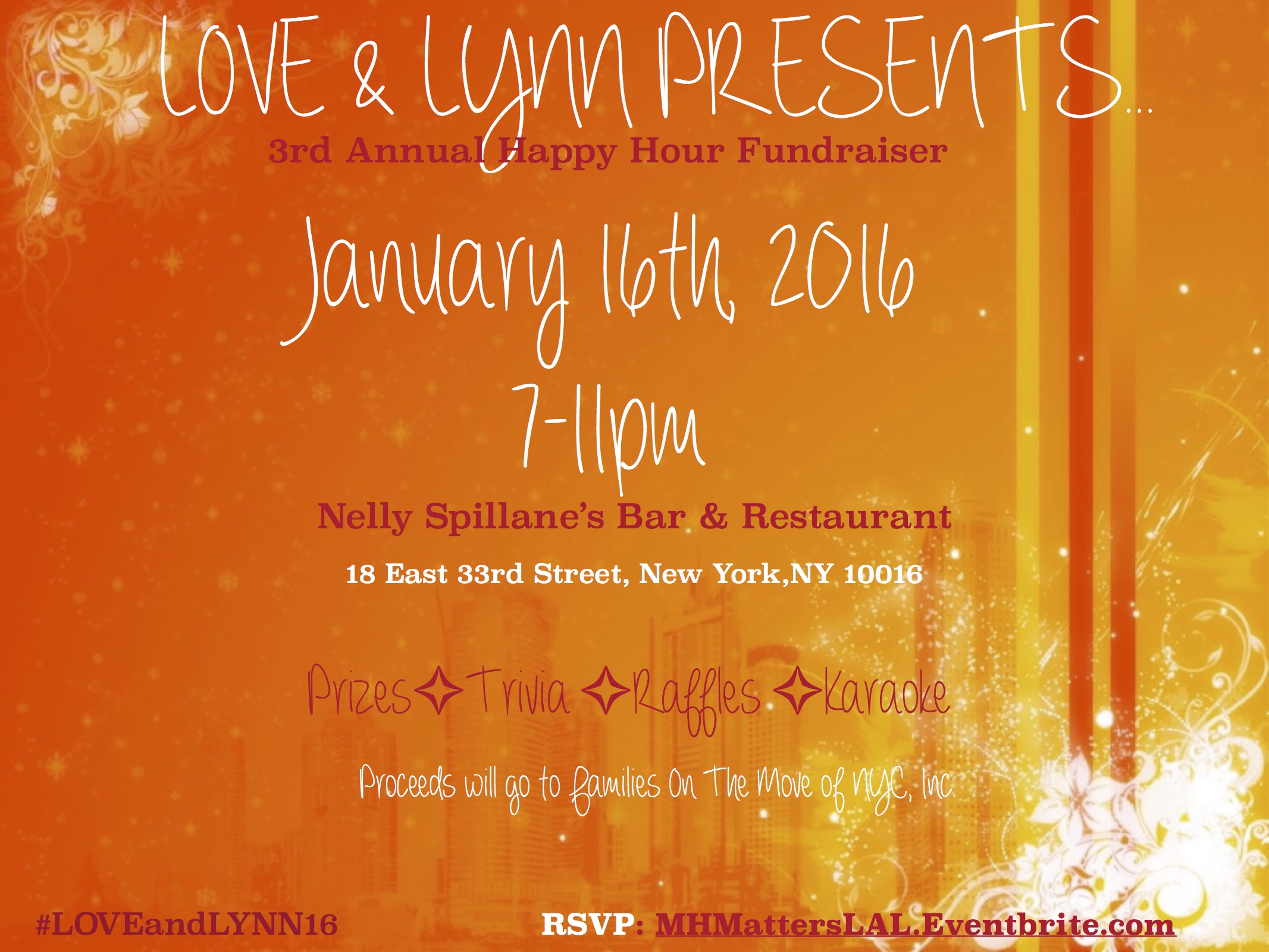 For More Information
If you have any questions email:
Ask@LoveAndLynn.com
#FOTMNYC #LoveAndLynn16 #MHMatters16
---
Fundraising is the gentle art of teaching the joy of giving. – Henry Rosso